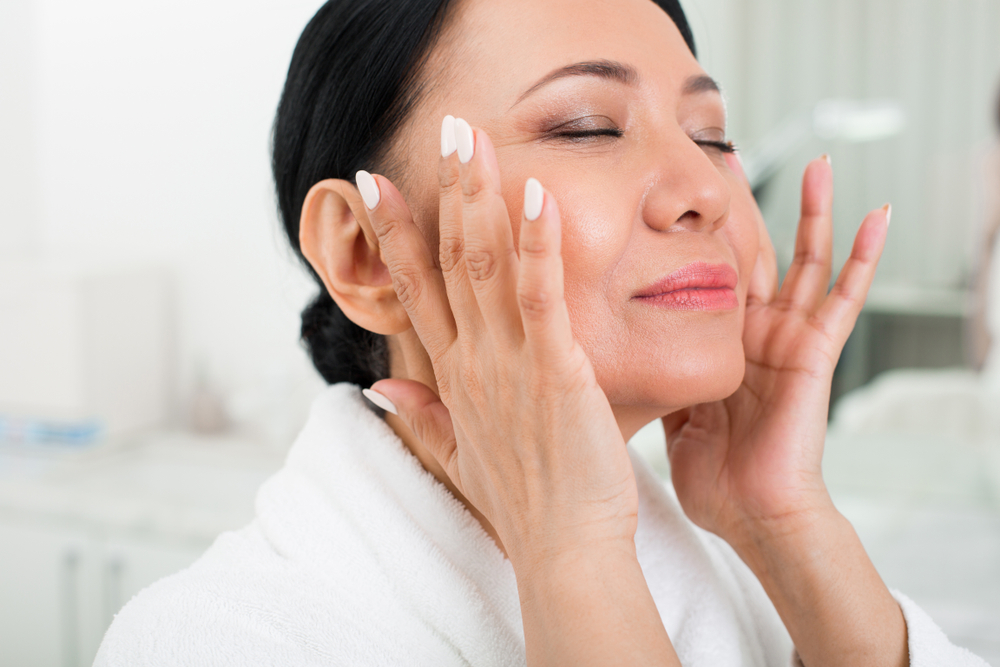 Whether you want to reduce fine lines, improve skin texture, or fade scars, laser treatments are a tried and true method for achieving your skin rejuvenation goals. Discover the transformative power of Pixel CO2 Laser Treatment at Vitality MDs in Scottsdale, AZ. Unveil a more youthful and radiant complexion with an outstanding staff that is always ready to address various skin concerns.
What is Fractional Laser Treatment?
Fractional Laser Treatment is a cutting-edge procedure that utilizes targeted beams of laser energy divided into thousands of tiny treatment zones to treat specific areas of the skin. The laser creates micro-injuries in the skin's epidermal and dermal layers, stimulating the body's natural healing response to increase collagen production and elasticity. As the skin heals, it becomes smoother, firmer, and even-toned, significantly improving its overall appearance.
Pixel CO2 is an ablative form of fractional laser treatment that also works to eliminate skin imperfections. Vitality MD warns that Pixel CO2 treatments can cause hyperpigmentation in darker skin tones, and therefore our team recommends a different laser treatment for clients with darker skin. A consultation with our certified staff will help you understand which form of treatment suits your individual needs.
The Benefits of Pixel CO2 Laser Treatment
Reduced Wrinkles and Fine Lines: Pixel CO2 Laser Treatment effectively diminishes the appearance of fine lines and wrinkles as connective tissue rebuilds stronger post-treatment, promoting a more youthful and rejuvenated complexion.
Improved Skin Texture: By stimulating collagen production, the dermal and epidermal layers smoothen, reducing the appearance of acne scars, enlarged pores, and volume loss.
Faded Sun Spots and Age Spots: The laser targets and breaks down pigmented lesions, such as sun and age spots, and brightens the skin to reveal clearer and glowing results.
Tightened Skin: With increased collagen levels, the skin becomes more elastic and firmer. This tightening eliminates sagging skin and droopy eyes, creating a more lively appearance.
Minimally Invasive with Little Downtime: Pixel CO2 Laser Treatment is a non-surgical and minimally invasive procedure with nearly no downtime, allowing you to return to your daily activities shortly after the treatment.
The Vitality MDs Difference
At Vitality MDs in Scottsdale, AZ, our team of experienced medical professionals specializes in providing personalized and comprehensive skincare solutions. We understand that each individual's skin is unique, so we tailor our Fractional Laser Treatment to address your specific concerns effectively. At your consultation, we will discuss our various treatments, and make our recommendation as to which treatment will best suit you.
Our state-of-the-art facility has the latest technology, ensuring you receive the highest quality care in a comfortable and safe environment. With years of experience and a commitment to excellence, our team is dedicated to helping you achieve the radiant and youthful skin you deserve.
What to Expect During the Treatment
During your consultation at Vitality MDs, our skincare experts will assess your skin and create a customized treatment plan based on your goals and needs. A numbing cream will be applied on the day of the procedure to ensure your comfort during the treatment.
The Fractional Laser (or Pixel CO2) will then be precisely applied to the targeted areas. The procedure's duration may vary depending on the treated area and the severity of your concerns. After the treatment, you may experience some redness and mild discomfort, which will subside within a few days.
Schedule a Consultation at Vitality MDs
Are you ready to restore your skin's vitality and achieve a radiant complexion? Take the first step towards a more confident you by scheduling a consultation at Vitality MDs in Scottsdale, AZ. To schedule a consultation, please fill out our convenient online contact form.
Rejuvenate your skin and embrace a more youthful you with Pixel CO2 Laser Treatment or another Fractional Laser Treatment at Vitality MDs. We can't wait to help you reach your aesthetic goals.
BACK TO ALL BLOG