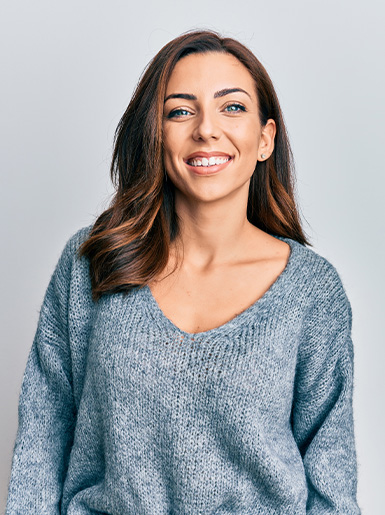 What are Cosmetic Lasers?
Laser treatments use the power of high-intensity light in varying wavelengths that are designed for treating specific types of skin conditions or signs of aging. Lasers can be either ablative or non-ablative. Ablative lasers work on the surface of the skin and do not penetrate the deeper layers. Non-ablative lasers do not affect the skin, but instead, penetrate to the deep tissues underneath. There are also fractional lasers that can pinpoint specific areas under the skin rather than treating an entire area.
Our Laser Treatment Options
At VitalityMds, we offer a large selection of laser treatment options to meet your individual needs.
Opus Plasma
The Opus Plasma laser is a skin resurfacing treatment that pairs radiofrequency (RF) with micro plasma energy to treat a number of skin concerns. This treatment is ideal for targeting fine lines and wrinkles, lax skin, crow's feet, hyperpigmentation, dull skin, acne scars, stretch marks, large pores, and uneven skin texture.
Harmony XL Pro
The Harmony XL system can incorporate up to six technologies including lasers, pulsed light, near-infrared, LED, and UVB to treat a large array of skin concerns. These technologies can achieve skin rejuvenation, acne and acne scarring, hair reduction, leg veins, psoriasis, skin tightening, vitiligo, stretch marks, vascular lesions, and more.
Motus AX
The Motus AX laser is a painless laser hair removal treatment for those who are tired of waxing, shaving, and tweezing. Plus, it is targeted to your skin type for optimal results. Patients can expect to see a gradual decrease in hair thickness, density, and the amount of hair in the treated area after multiple sessions.
Virtue RF
Virtue RF microneedling combines the benefits of traditional microneedling with radiofrequency (RF) energy for improved results. Small microneedles will create small wounds in the skin, while RF energy stimulates collagen production deep within the skin. This treatment option is ideal for softening lines and wrinkles, scarring, lax skin, and large pores.
Pixel CO2
The Pixel CO2 laser is an ablative, fractional skin resurfacing device that was designed to improve the appearance of skin discoloration, scars, fine lines, and other skin imperfections. However, this treatment may not be recommended for those with darker skin tones due to the risk of hypopigmentation.
Fractional Laser
A fractional laser delivers a laser beam divided into thousands of microscopic treatment zones that target a specific area of the skin at a time. This treatment works at both the epidermal and dermal layers of the skin for improved results. This treatment is ideal for liens and wrinkles, sun damage, hyperpigmentation, and scarring.
TED
The Alma TED is an ultrasound-based system that offers a non-invasive option to address hair loss concerns. This treatment is ideal for a variety of nonscarring alopecia, male pattern baldness, and female pattern baldness.
Sylfirm X
Sylfirm X is a radiofrequency (RF) microneedling system that offers both pulsed radiofrequency waves and continuous waves depending on your needs. It also offers an adjustable needle depth, meaning it's one of the most customizable options available when it comes to RF microneedling. With a variety of settings, it can achieve almost instant results for concerns like aging, pigmentation, scarring, and skin laxity.
Schedule Your Consultation
For more information regarding our variety of laser treatments, please contact VitalityMds today to schedule a consultation appointment.
Highly Recommended
Met with Dr. Webb today for a second opinion on a surgical procedure and he was very thorough going over everything, answered my questions, explained options in great detail and even went over other health issues I was having that weren't related. I never felt rushed or like my concerns weren't important or valid. His staff was very welcoming as well! Highly recommend!
MORE REVIEWS
Trusted Experience
This was the best experience I have had at a Dr's office in a very long. The office was friendly and efficient I was seen quickly. I feel like Dr. Webb really wants to help his patients stay on top of their health and well-being. I am so happy to have found a women's clinic that I can trust and feel comfortable in.
MORE REVIEWS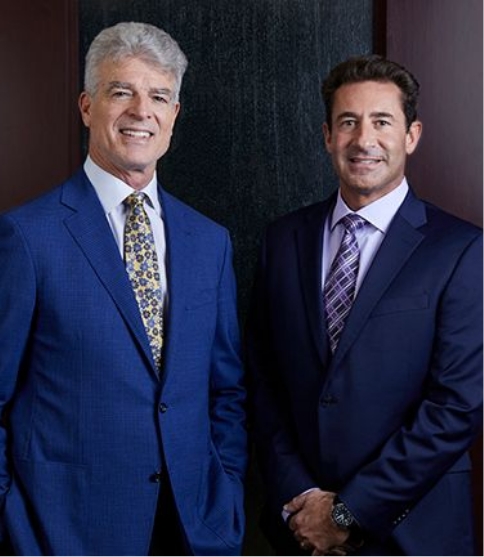 MEET THE DOCTORS
MEN'S AND WOMEN'S HORMONE SPECIALISTS
At VitalityMDs in Scottsdale, Arizona, the medical practitioners and staff share a commitment to providing high-quality health care and individualized attention in a contemporary, warm, and friendly environment. What started as a women's health care clinic has evolved into a comprehensive medical facility that treats both men and women across a wide variety of specialties, including nutrition, weight loss, functional medicine, hormone therapy, gynecology disorders, erectile dysfunction, vaginal rejuvenation, and cosmetic and aesthetic medicine.
MEET DR. BARTELS
MEET DR. WEBB