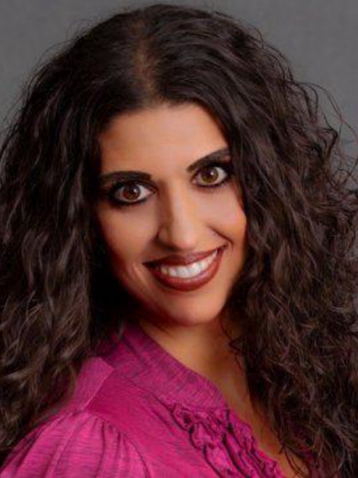 Dalia Blunt, MS, NBC-HWC, is a National Board-Certified Health & Wellness Coach and a certified Nutrition and Wellness Consultant who has worked in the health and wellness field for over 20 years. She graduated from the University of Bridgeport with a Master of Science in Human Nutrition and also holds a Bachelor of Science in Biochemistry from the University of Arizona.
Before joining the VitalityMD's team, Dalia worked for various wellness companies as a Nutritionist and Wellness Coach, specializing in nutrition counseling and weight loss. She is also a nutrition professor for Central Arizona College, where she has taught for the Dietetic Education Program for the past eight years. Additionally, she is a certified personal trainer and group fitness instructor and has worked in the fitness industry for the past 12 years. Her favorite fitness classes to teach are Zumba and indoor cycling.
Dalia is passionate about helping people achieve their weight loss goals and loves to educate her patients about nutrition, gut health and how to reach and maintain optimal health and wellness.
When Dalia isn't working with her patients, she enjoys working out, competitive Latin ballroom dancing, and spending time with her family and friends.
Highly Recommended
Met with Dr. Webb today for a second opinion on a surgical procedure and he was very thorough going over everything, answered my questions, explained options in great detail and even went over other health issues I was having that weren't related. I never felt rushed or like my concerns weren't important or valid. His staff was very welcoming as well! Highly recommend!
MORE REVIEWS
Trusted Experience
This was the best experience I have had at a Dr's office in a very long. The office was friendly and efficient I was seen quickly. I feel like Dr. Webb really wants to help his patients stay on top of their health and well-being. I am so happy to have found a women's clinic that I can trust and feel comfortable in.
MORE REVIEWS