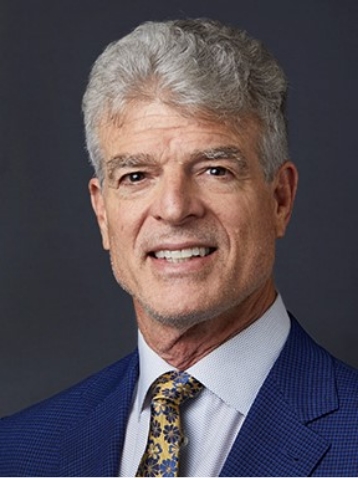 Growing up in a small farming & oil town and then going to Stanford University for undergraduate premed studies was a real eye-opener for me. I had no idea there were so many different ideas, beliefs, and diverse cultures in the world. I loved my experience there. At Stanford, I was a varsity swimmer and water polo player. In addition, I played rugby and spent a lot of time in the library. Because of my interest in maximizing my athletic performance, I developed an interest in nutrition and supplements.
After college, I did a review of research on lipids before going to Tulane Medical School in New Orleans for a four-year program. I enjoyed my time there, as the culture was interesting and there were students from all over the United States. It was an incredible experience for me. I then did my four-year residency as an OB/GYN in Phoenix before starting my private practice in Scottsdale in 1984.
It was towards the end of my residency and the beginning of my private practice that I was able to feed my desire for adrenaline sports. I did everything from helicopter skiing to whitewater rafting and kayak surfing. I also competed in several world body surfing championships. This is when my interest in traveling started. I had the incredible opportunity to take trips to unique places in Mexico and Irian Jayawhere where we looked for cannibals. Somewhere in there, I had four children who I enjoy being connected with. I learn so much from them. My wife Terri is what keeps me grounded every day and helps me to work towards being a better person, physician, and father.
Hormones have always been my passion. Even while delivering 11,000 babies over nearly 40 years of little sleep, I was studying hormones. Now that I'm not delivering babies, I am devoting all my time to specializing in women's and men's hormones as well as intimate wellness. I also specialize in helping women with pain and discomfort during intercourse and developing techniques to treat leaky bladders without surgery. Too many men and women complain of low energy and low libido, and becoming a true hormone expert has been my passion.
To sum it up, I specialize in:
1. evaluating women and men who want to feel better
2. safe use of identical hormones for women and men
3. intimate wellness

improving sensation libido and vaginal rejuvenation for women 
improving energy libido and performance for men 

4. fixing leaking bladders without needing to perform surgery.
My overall care philosophy dates back to my college training and using a functional medicine approach where I educate patients using scientific research, answer questions, and use the safest techniques and ideas with patients' needs and desires to develop treatment plans.
Highly Recommended
Met with Dr. Webb today for a second opinion on a surgical procedure and he was very thorough going over everything, answered my questions, explained options in great detail and even went over other health issues I was having that weren't related. I never felt rushed or like my concerns weren't important or valid. His staff was very welcoming as well! Highly recommend!
MORE REVIEWS
Trusted Experience
This was the best experience I have had at a Dr's office in a very long. The office was friendly and efficient I was seen quickly. I feel like Dr. Webb really wants to help his patients stay on top of their health and well-being. I am so happy to have found a women's clinic that I can trust and feel comfortable in.
MORE REVIEWS