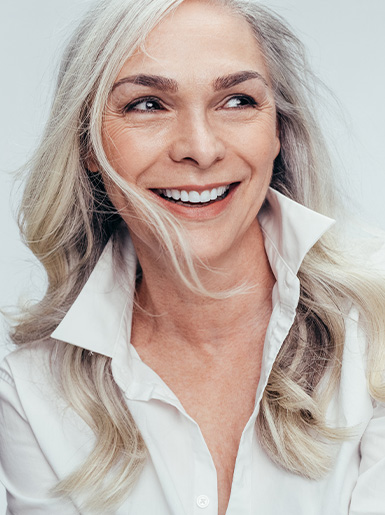 As we age, fine lines and wrinkles occur due to loss of collagen in the skin, lifestyle choices, and environmental factors. At VitalityMds, we offer a large selection of non-surgical treatment options to help you achieve a more youthful appearance.
Botox & Fillers
Botox and fillers are both injectable treatments that can help to smooth lines and wrinkles. Botox works by relaxing the targeted muscles to prevent lines, while fillers add volume under the skin to smooth out lines. These treatments are often used in combination for ideal results.
Opus Plasma
The Opus Plasma laser is a skin resurfacing treatment that pairs radiofrequency (RF) with micro plasma energy to treat a number of skin concerns. This treatment is ideal for targeting fine lines and wrinkles, lax skin, and crow's feet.
Virtue RF Advance Microneedling with Radiofrequency
Virtue RF microneedling combines the benefits of traditional microneedling with radiofrequency (RF) energy for improved results. Small microneedles will create small wounds in the skin, while RF energy stimulates collagen production deep within the skin. This treatment option is ideal for softening lines and wrinkles for a rejuvenated appearance.
Vampire Facial
A vampire facial combines the power of microneedling with platelet-rich plasma (PRP) therapy to rejuvenate the skin. Microneeding uses a special pen that contains many fine, short needles to puncture the skin. These needles create micro-wounds in the skin, stimulating the production of collagen and elastin. The PRP is then applied topically to the skin, which contains growth factors to help your micro-wounds heal and repair. This results in smoother, firmer, more youthful skin.
Pixel CO2 Laser Resurfacing
The Pixel CO2 laser is an ablative, fractional skin resurfacing device that was designed to improve the appearance of skin discoloration, scars, fine lines, and other skin imperfections.
Photofacial/Facial Rejuvenation (IPL)
A photofacial, also known as intense pulsed light (IPL) therapy is a cosmetic treatment to improve the color and texture of the skin. It can effectively combat some visible damage caused by the sun on the face, neck, hands, and chest, as well as birthmarks, acne, broken blood vessels, fine lines and wrinkles, and more.
Microneedling with Hyaluronic Acid
Hyaluronic acid is a substance that your body produces to keep the skin hydrated and healthy. When paired with microneedling , it triggers the skin's repair process almost immediately, resulting in softened wrinkles and scars, as well as a thicker dermis.
Custom Peels
At VitalityMds, we also offer customized peels to help address your individual skin concerns. To create a custom facial treatment for you, a consultation appointment is required, during which we will discuss your medical history, your aesthetic concerns, and your lifestyle to ensure that we create the optimal treatment.
Schedule Your Consultation
If you are interested in our treatments for fine lines and wrinkles, give VitalityMds a call today! We will be happy to schedule your consultation to get started.
Highly Recommended
Met with Dr. Webb today for a second opinion on a surgical procedure and he was very thorough going over everything, answered my questions, explained options in great detail and even went over other health issues I was having that weren't related. I never felt rushed or like my concerns weren't important or valid. His staff was very welcoming as well! Highly recommend!
MORE REVIEWS
Trusted Experience
This was the best experience I have had at a Dr's office in a very long. The office was friendly and efficient I was seen quickly. I feel like Dr. Webb really wants to help his patients stay on top of their health and well-being. I am so happy to have found a women's clinic that I can trust and feel comfortable in.
MORE REVIEWS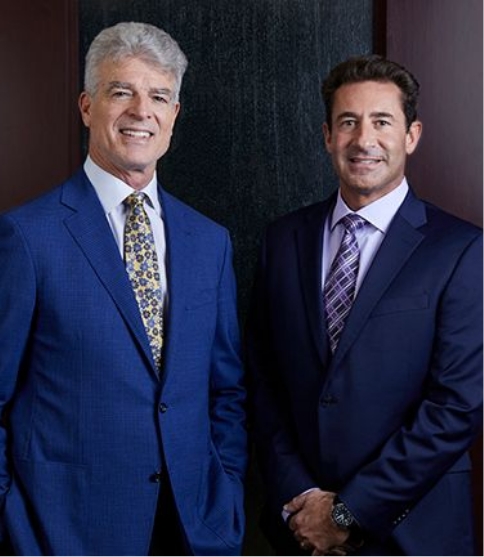 MEET THE DOCTORS
MEN'S AND WOMEN'S HORMONE SPECIALISTS
At VitalityMDs in Scottsdale, Arizona, the medical practitioners and staff share a commitment to providing high-quality health care and individualized attention in a contemporary, warm, and friendly environment. What started as a women's health care clinic has evolved into a comprehensive medical facility that treats both men and women across a wide variety of specialties, including nutrition, weight loss, functional medicine, hormone therapy, gynecology disorders, erectile dysfunction, vaginal rejuvenation, and cosmetic and aesthetic medicine.
MEET DR. BARTELS
MEET DR. WEBB