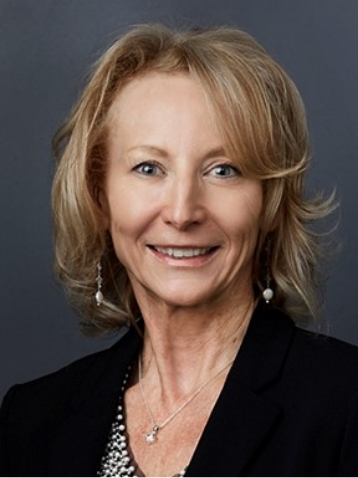 Janis Rustad, RN, MN, FNP-C, Certified Functional Medicine Practitioner, was born and raised in the beautiful Pacific Northwest on Whidbey Island, Washington. She received her Bachelor of Science Nursing degree from Walla Walla University in College Place, Washington and her Masters of Nursing through Oregon Health & Science University in Portland, Oregon.
Janis is credentialed as a Family Nurse Practitioner through the American Academy of Nurse Practitioners, and as a Functional Medicine Clinician through the Institute for Functional Medicine, IFM. To further her education, she received certification as an Evidence-based Bio-identical Hormone Therapy Practitioner, through the Foundation for Care Management. She is also a member of the International Society for the Study of Vulvovaginal Diseases. She continues ongoing continuing education to maintain her certification and skills and is always open to increasing her knowledge and understanding of woman's healthcare needs.
Prior to moving to Scottsdale, Arizona fifteen years ago, Janis had many opportunities and experiences in health care. She volunteered to help set up a medical clinic in Belize, Central America, where she lived and worked with her husband for over a year. She also has experience working in a variety of private clinics and hospitals specializing in OBGYN, Pediatrics, Family Practice and in the Neonatal Intensive Care Unit.
Janis encourages her patients to strive to achieve optimal function and health. She feels that the patient-provider relationship should reflect that of mutual respect and collaboration. Through this relationship, patients should be empowered to take an active role in their healthcare plans and decisions.
She is fully qualified in Bio-identical Hormone Therapy, Well Woman Exams, Pap Smears, Breast Exams, Colposcopy, Contraception including IUD insertion, Endometrial Biopsies, Thyroid Issues, Nutritional Counseling, Vulvar Biopsies, aesthetic procedures like Femilift, Viveve, and the O-Shot.
Janis enjoys spending time with her husband of 46 years, her three beautiful daughters with their spouses and her five grandchildren. She is highly interested in health and wellness and has been a vegetarian since she was thirteen years old. Her life feels enriched through playing with her dog Bella and playing the piano, hiking, kayaking and gardening.
Highly Recommended
Met with Dr. Webb today for a second opinion on a surgical procedure and he was very thorough going over everything, answered my questions, explained options in great detail and even went over other health issues I was having that weren't related. I never felt rushed or like my concerns weren't important or valid. His staff was very welcoming as well! Highly recommend!
MORE REVIEWS
Trusted Experience
This was the best experience I have had at a Dr's office in a very long. The office was friendly and efficient I was seen quickly. I feel like Dr. Webb really wants to help his patients stay on top of their health and well-being. I am so happy to have found a women's clinic that I can trust and feel comfortable in.
MORE REVIEWS