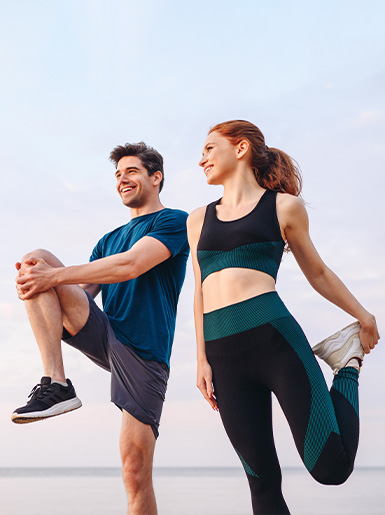 At VitalityMDs, we employ a collaborative process to assess and educate our patients in decisions related to achieving and maintaining optimal health and wellness. This is accomplished through effective coaching on lifestyle changes, weight management, stress reduction, and customized nutrition programs.
We have created weight loss and nutrition programs that will work for you to achieve your goals, boost metabolism, restore gut health, balance hormones, detoxify and lose weight!
HCG Weight Loss
HCG is a medical-based weight loss program that eliminates hunger and cravings, boosts metabolism, reduces inflammation, increases energy, and burns fat! HCG is our most popular and effective weight loss program, leading to a weight loss of 15-30 pounds per month! By using medical-grade HCG in conjunction with supplementation and a nutrient-dense food plan, weight loss comes directly from the abnormal fat stores while protecting lean muscle mass. This program consists of 3 phases for effective and sustainable weight loss: Phase 1 – fat burning phase, Phase 2 – transition phase, and Phase 3 – maintenance phase.
Lifestyle Program
The Lifestyle Weight Loss Program is a permanent solution to weight loss because it is a solution for life. It is a natural, safe, and effective program for healthy weight loss and weight management. This program is not a diet but a lifestyle that will include a healthy eating plan consisting of delicious whole foods. You will learn how to eat for optimal health and the ideal portions to keep you satisfied and keep the weight off!
Cleansing & Detox
Our metabolic cleansing and detox programs include healthy meal replacement shakes and supplements containing nutrients to curb cravings, optimize metabolism and support weight loss efforts while promoting detoxification. Additionally, our cleansing programs support gut health, balance blood sugar and insulin levels, and include a whole food flexible meal plan to reduce inflammation and help your body function optimally.
Peptide Therapy
Peptides are becoming an increasingly popular solution to increase declining growth hormone levels and to help you lose weight easier! A peptide is a short chain of amino acids, which are the building blocks of proteins in your body. These small fragments of protein can help you look and feel better by increasing your energy levels, reducing body fat, optimizing muscle mass gains, strengthening connective tissue and bone density, enhancing sexual function, reducing wrinkles and cellulite, and improving mental clarity.
Gut Health
Our gut health programs consist of evaluation, leaky gut, and food sensitivity testing and diagnosis, and a customized treatment plan which involves eliminating reactive foods, making diet and lifestyle changes, detox, and supplementation, including guidance through the 5R Gut Repair Protocol.
Schedule a Consultation
Are you interested in learning more about our weight loss programs? Contact VitalityMDs today to schedule a consultation appointment.
Trusted Experience
This was the best experience I have had at a Dr's office in a very long. The office was friendly and efficient I was seen quickly. I feel like Dr. Webb really wants to help his patients stay on top of their health and well-being. I am so happy to have found a women's clinic that I can trust and feel comfortable in.

MORE REVIEWS
Highly Recommended
Met with Dr. Webb today for a second opinion on a surgical procedure and he was very thorough going over everything, answered my questions, explained options in great detail and even went over other health issues I was having that weren't related. I never felt rushed or like my concerns weren't important or valid. His staff was very welcoming as well! Highly recommend!

MORE REVIEWS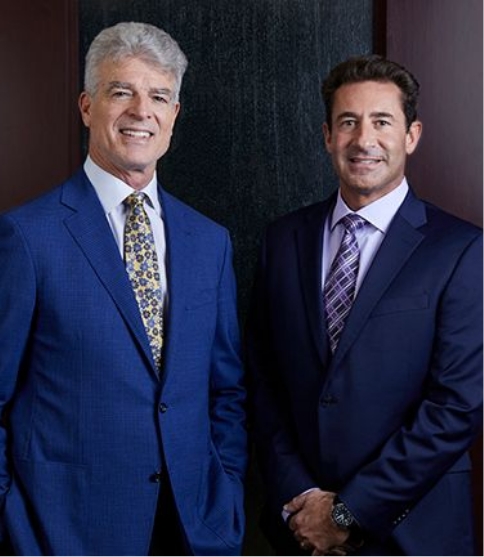 MEET THE DOCTORS
MEN'S AND WOMEN'S HORMONE SPECIALISTS
At VitalityMDs in Scottsdale, Arizona, the medical practitioners and staff share a commitment to providing high-quality health care and individualized attention in a contemporary, warm, and friendly environment. What started as a women's health care clinic has evolved into a comprehensive medical facility that treats both men and women across a wide variety of specialties, including nutrition, weight loss, functional medicine, hormone therapy, gynecology disorders, erectile dysfunction, vaginal rejuvenation, and cosmetic and aesthetic medicine.

MEET DR. BARTELS MEET DR. WEBB