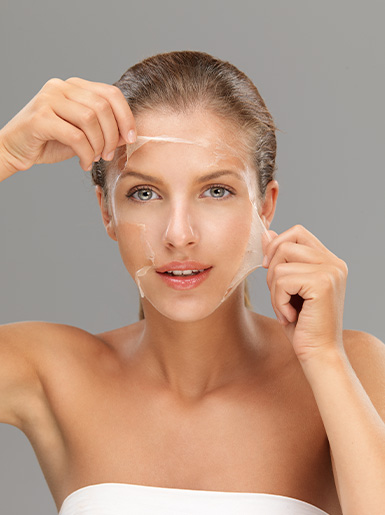 ZO Peels
ZO Stimulator Peel
The ZO Stimulator peel contains a combination of lactic, citric, and salicylic acid, plus concentrations of additional ingredients to exfoliate the skin and stimulate collagen and elastin production. This peel is ideal for treating many signs of skin aging such as melasma, uneven skin texture, fine lines and wrinkles, dull skin, and acne. It is safe to use for all skin types and tones.
Following the ZO Stimulator peel, you will notice results immediately, as your skin will have improved texture and tone, as well as a healthy glow.
ZO 3-Step Peel
The ZO 3-Step peel is a moderate-depth peel that contains a combination of salicylic, lactic, and trichloroacetic acid (TCA) along with retinol cream. This combination sloughs away the damaged cells on the top layer of the skin, while also penetrating the epidermis to promote cell turnover and stimulate collagen and elastin production This peel is ideal for addressing hyperpigmentation, sun damage, melasma, late pores, skin dullness, uneven skin texture, and acne.
Following the ZO-3 Step peel you may experience slight redness for 2-3 days, and peeling for 3-5 days. Exercise, excessive sweating, and sun exposure should be avoided for 1-2 weeks following this treatment.
SkinMedica Peels
Illuminize Peel
The Illuminize peel is a superficial chemical peel to increase skin glow and radiance. It contains mandelic acid and malic acid in combination with phytic acid, salicylic acid, and resorcinol for maximum skin rejuvenation with low rates of irritation. This peel is ideal for tightening the skin, improving clarity, color, and skin texture, and restoring an overall more youthful appearance. Patients of all skin types can benefit from this treatment. There is little to no visible peeling following this peel, and results can be seen after just one treatment.
Vitalize Peel
The Vitalize peel helps to combat signs of aging, sun damage, and environmental damage. This is an ideal peel for patients with mild to moderate skin concerns such as fine lines and wrinkles, pigment irregularities, sun damage, and acne. This peel is safe to use on all skin types and is well tolerated by many. Results can be seen in as little as one treatment, with significant results seen after 3-6 treatments.
Rejuvenize Peel
The Rejuvenize peel is a deep peel that penetrated deeply into the epidermis to provide optimal exfoliation. It utilized a combination of advanced peeling agents with an anti-irritant and penetration enhancer to deeply exfoliate the upper layers of skin while also reaching deep into the dermis to stimulate collagen production. This peel is ideal for treating sun damage, melasma, pigmentation irregularities, and acne scarring. Results can be seen after just one treatment, though a series of treatments may be needed.
Customized Peels
At VitalityMds, we also offer customized peels to help address your individual skin concerns. To create a custom facial treatment for you, a consultation appointment is required, during which we will discuss your medical history, your aesthetic concerns, and your lifestyle to ensure that we create the optimal treatment.
Schedule Your Consultation
For more information regarding our peel treatments, please contact our Scottsdale, AZ office today to book a consultation appointment. We will be happy to assist you!
Highly Recommended
Met with Dr. Webb today for a second opinion on a surgical procedure and he was very thorough going over everything, answered my questions, explained options in great detail and even went over other health issues I was having that weren't related. I never felt rushed or like my concerns weren't important or valid. His staff was very welcoming as well! Highly recommend!
MORE REVIEWS
Trusted Experience
This was the best experience I have had at a Dr's office in a very long. The office was friendly and efficient I was seen quickly. I feel like Dr. Webb really wants to help his patients stay on top of their health and well-being. I am so happy to have found a women's clinic that I can trust and feel comfortable in.
MORE REVIEWS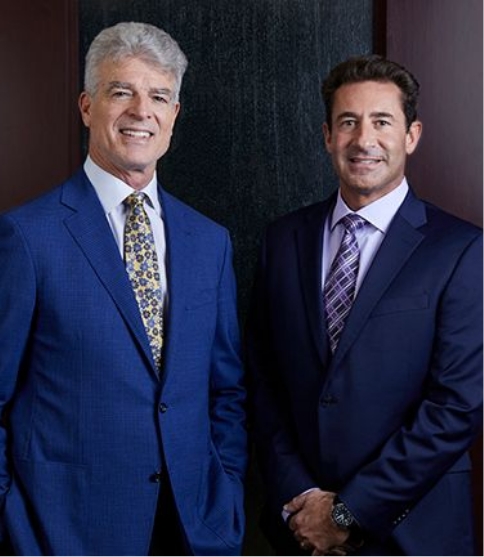 MEET THE DOCTORS
MEN'S AND WOMEN'S HORMONE SPECIALISTS
At VitalityMDs in Scottsdale, Arizona, the medical practitioners and staff share a commitment to providing high-quality health care and individualized attention in a contemporary, warm, and friendly environment. What started as a women's health care clinic has evolved into a comprehensive medical facility that treats both men and women across a wide variety of specialties, including nutrition, weight loss, functional medicine, hormone therapy, gynecology disorders, erectile dysfunction, vaginal rejuvenation, and cosmetic and aesthetic medicine.
MEET DR. BARTELS
MEET DR. WEBB