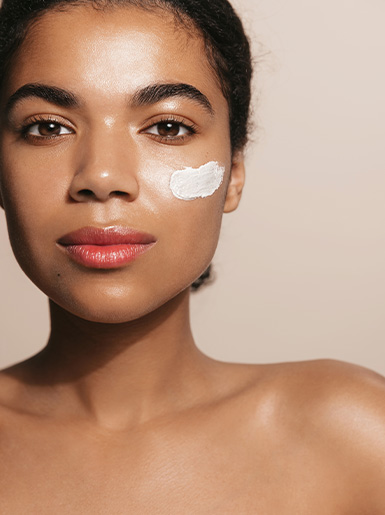 At VitalityMds, we offer a large selection of facial treatments to help rejuvenate and nourish your skin. With our variety of choices, we have multiple options for those of all skin types and tones for beautiful results!
Spa Facial
At Vitality MDs, we can help you achieve glowing skin for every occasion with a personalized spa facial. With our best medical-grade products and treatments, our aesthetic experts can help you address your specific skin concerns while also performing a deep cleansing and rejuvenating treatment designed to help your skin look and feel its best. It's an excellent option for addressing surface-level concerns like dryness, texture, sun damage, and more – all without downtime or harsh ingredients.
Our spa facial is an excellent option for anyone looking to de-stress and treat their skin to a full complement. During a consultation with our aesthetic experts, you can determine which products and add-ons will best help you achieve your skincare goals.
Photofacial/Facial Rejuvenation (IPL)
A photofacial, also known as intense pulsed light (IPL) therapy is a cosmetic treatment to improve the color and texture of the skin. It can effectively combat some visible damage caused by the sun on the face, neck, hands, and chest, as well as birthmarks, acne, broken blood vessels, fine lines and wrinkles, and more. During this treatment, light energy is used to target certain colors in your skin. When the skin is heated with this energy, your body naturally rids itself of the unwanted cells for a more even skin tone.
Individuals with pale to light brown skin are ideal candidates for this treatment. Those who are pregnant, have a serious skin condition, or take certain acne medications should not undergo this treatment. Please contact us today to schedule a consultation appointment to learn more.
Vampire Facial
A vampire facial combines the power of microneedling with platelet-rich plasma (PRP) therapy to rejuvenate the skin. Microneeding uses a special pen that contains many fine, short needles to puncture the skin. These needles create micro-wounds in the skin, stimulating the production of collagen and elastin. The PRP is then applied topically to the skin, which contains growth factors to help your micro-wounds heal and repair. This results in smoother, firmer, more youthful skin.
Most everyone can benefit from a vampire facial for a fresh complexion. However, if you have a history of blood disease or clotting disorders, or are pregnant, you should not undergo this treatment. Give us a call today to schedule a consultation to learn if you are a good candidate.
DiamondGlow Facial
A DiamondGlow facial is a skin resurfacing treatment to help deep clean and rejuvenate the skin. The DiamondGlow handpiece utilizes a diamond tip wand that allows for outstanding resurfacing, paired with microdermabrasion, extractions, and the infusion of skin-nourishing serums. This treatment is ideal for addressing fine lines and wrinkles, roughness and dryness, dull, congested skin, and skin discoloration.
This treatment is a great option for all skin types including sensitive skin. However, if you are pregnant or breastfeeding, or have a history of severe allergies, this treatment may not be right for you. A consultation is the best way to determine your candidacy.
Microdermabrasion
Microdermabrasion is a minimally abrasive treatment that is used to resurface the skin. During treatment, a hand-held device streams crystals across the skin to slough away dead skin cells. It is ideal for improving age spots, blackheads, hyperpigmentation, dull skin, fine lines and wrinkles, acne scars, and more.
Add-Ons
We offer a variety of ways to personalize your skin rejuvenation experience at Vitality, MDs. The following add-ons are available for any of our skin rejuvenation treatments at our Scottsdale office:
Dermaplaning
Dermaplaning is a professional-grade skincare treatment that exfoliates the skin using a surgical scalpel. During treatment, your aesthetic expert will "shave" the surface of the skin to remove dead skin cells, debris, fine hairs, and texture. Dermaplaning can improve your skin's ability to absorb products, making it a great add-on for virtually any treatment – especially those that include active ingredients.
Exosomes
Exosomes are a product of undifferentiated stem cells. They are responsible for, among other things, supporting the body's communication pathways. Exosomes can be an effective cosmetic tool because they can boost the body's production of collagen and elastin, two important proteins that give your skin its structure and youthfulness. Exosomes can be paired with aesthetic anti-aging treatments for even more effective collagen growth.
Schedule Your Consultation
If you are interested in learning more about our facial treatments to help your skin look and feel its best, contact VitalityMds today! We will be happy to schedule your initial consultation appointment.
Highly Recommended
Met with Dr. Webb today for a second opinion on a surgical procedure and he was very thorough going over everything, answered my questions, explained options in great detail and even went over other health issues I was having that weren't related. I never felt rushed or like my concerns weren't important or valid. His staff was very welcoming as well! Highly recommend!
MORE REVIEWS
Trusted Experience
This was the best experience I have had at a Dr's office in a very long. The office was friendly and efficient I was seen quickly. I feel like Dr. Webb really wants to help his patients stay on top of their health and well-being. I am so happy to have found a women's clinic that I can trust and feel comfortable in.
MORE REVIEWS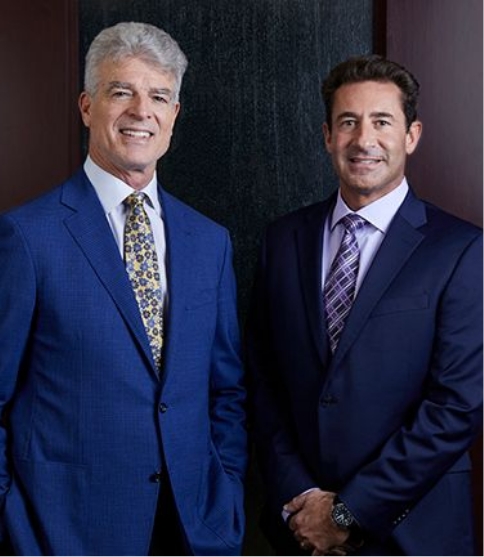 MEET THE DOCTORS
MEN'S AND WOMEN'S HORMONE SPECIALISTS
At VitalityMDs in Scottsdale, Arizona, the medical practitioners and staff share a commitment to providing high-quality health care and individualized attention in a contemporary, warm, and friendly environment. What started as a women's health care clinic has evolved into a comprehensive medical facility that treats both men and women across a wide variety of specialties, including nutrition, weight loss, functional medicine, hormone therapy, gynecology disorders, erectile dysfunction, vaginal rejuvenation, and cosmetic and aesthetic medicine.
MEET DR. BARTELS
MEET DR. WEBB